GERRY
from Canada
Founder & Lead Guide
since 2004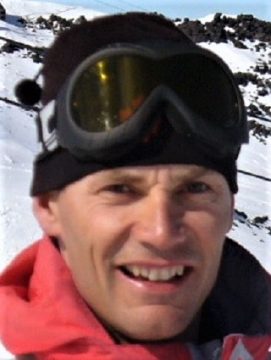 Gerry is originally from Alberta, home of the Canadian Rockies. He has been involved in the ski industry full time for over 20 years as an instructor and guide since leaving his career as a professional engineer. He taught for the renowned Club Ski in Banff, where he was selected 'Rookie of the Year' and went on to become their senior instructor and instructor trainer, and conducted CSIA instructor certification courses. He also taught several seasons for the prestigious Fairmont Banff Springs Snow School.
During this time Gerry began travelling to South America, starting in 2001, in search of endless winter. He has since traveled and skied extensively throughout Chile and Argentina, founding DreamSki Adventures in 2004, and now calls Santiago, Chile home. He currently spends his time conducting tours all year round in Chile, Argentina, and the USA. He is passionate about providing people the opportunity to experience unique skiing and culture throughout the world in a fun and intimate manner.
"I could not recommend the trip highly enough. As soon as we met Gerry in the reception area we knew it would be good. He has a very warm and very professional manner that made me and everybody else feel safe all trip."
- Monica Bigg, Australia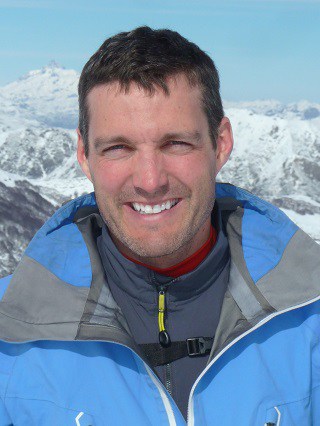 JONATHAN
from Canada
Lead Guide
since 2008
Jonathan has been passionate about skiing since a young age and found a way to ski often and inexpensively by becoming a ski instructor at the age of 16. Since then, he has taught for more than 20 seasons across North America from Quebec where he grew up, to Vancouver. His summers have been all about skiing as well, having taught in New Zealand and Argentina, and coached a race team in Chile. He started his career, as a part time instructor while in school and has turned it into a full-time profession. He conducts Instructor Certification course for the CSIA and currently works at Red Mountain, British Columbia training individuals to become ski instructors.
Jonathan has lived and traveled extensively throughout Argentina and Chile for two years before joining DreamSki Adventures in 2008 and brings this knowledge along with his enthusiastic manner to every tour. He really loves to teach and see his guests exceed their expectations while enjoying skiing as much as he does.
"Jonathan is a very observant and happy individual. He helped me a lot with my skiing and is a great guy to have around. Very much enjoyed his company."
– Gojko Trifunovic, England

DIEGO
From Argentina
Lead Guide
since 2012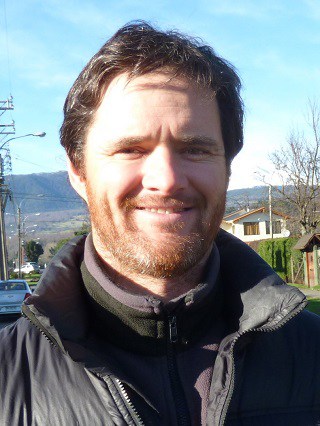 Diego began guiding with DreamSki Adventures in 2012. He grew up on a farm in an Anglo-Argentine family in La Pampa, Argentina, and since a very young age spent every winter break skiing in Patagonia. After high school he began skiing and teaching back to back winters between Bariloche (obtaining his Argentina Ski Instructor Certifications – AADIDES 3) and Andorra where he received his Canadian Ski Instructor Certifications (CSIA 3 and CSCF 1). He has also spent a few winter seasons in Squaw Valley teaching and training. He has also coached ski racing for kids and teenagers and conducted training trips to Europe.
When he is not ski instructing, he takes pleasure in going backcountry skiing in the many different volcanoes in Northern Patagonia (Chile and Argentina). And every now and then, mixes it up with some mountain climbing and has ascended Aconcagua. He spends his summers guiding and organizing horseback rides over the Andes into Chile and round the vast Patagonian Estancias.
"Couldn't have been more pleased with this tour. And Diego was one reason. He knew the Argentine Andes like the back of his hand."
John Kiljoy – Australia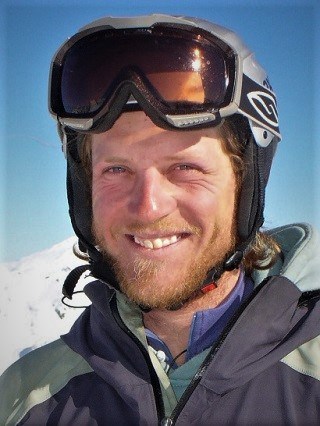 JESSE
from Argentina
Lead Guide
since 2007
Ski or esquiar, he does them both; referring to the fact growing up in Argentina Jesse had the best of two worlds with his mother being Argentine and his father Canadian. He loves the freedom of the mountains and the sport induced adrenalin skiing provides. To pursue this passion, he spent seven years traveling back and forth from the Canadian Rockies to the Argentine Andes to be on the snow year-round and surrounded by the mountains.
Jesse began his instructing career in Banff, Canada, earning his Canadian Instructor and Instructor Trainer qualifications while teaching six seasons for Banff's renowned Club Ski. He has also trained the Canadian military in both alpine and backcountry skiing, coached racing in Argentina, and trained teenagers in freestyle skiing. Jesse now bases himself in his home country of Argentina where during the summers he runs his own off-road motorcycle touring business in Patagonia.
"Jesse was fantastic and made the whole experience really special. He went out of his way to make sure that everything was looked after for us. We are really grateful for all his help. It was so nice to have such great tour guide-instructor who really just blended in as part of the group."
- Jennie Mead - England